In front of the small temple there is a wide yard with a drinkable water fountain.
Fifteen years ago the small temple had already walled up entrances and at the two sides of the entrance on the yard there were two Sphinx: one with white painted face and the other with a dark face already injured by vandalic acts.
Front of the small temple sometimes ago.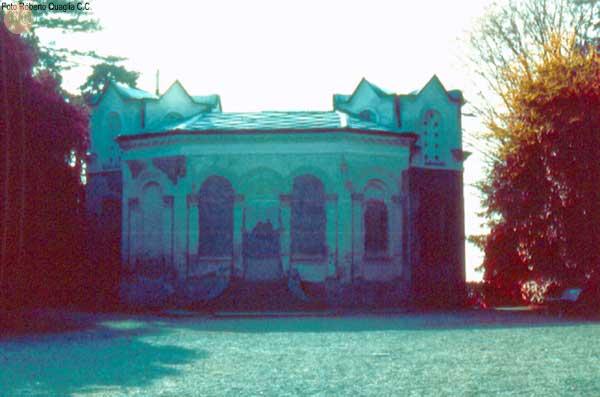 Although the small temple was a common good,also intended to the public,any thing has been for decenniums left in the most carelessness.
The small temple as it is now.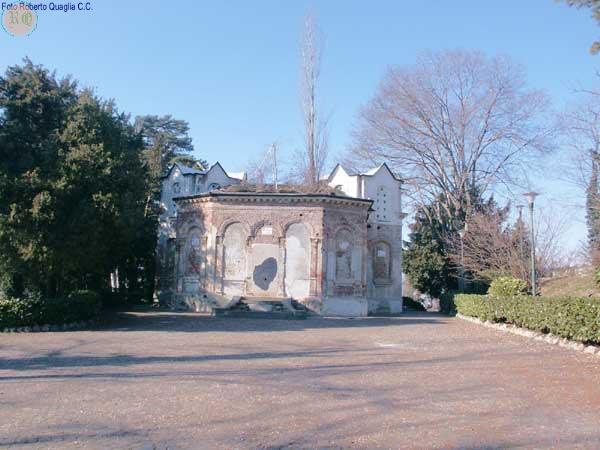 Nowaday also forest trees grow between the walls and the collapsed roof.